Arteza Stella: Create Stellar Art with These Super-Star Products
Every artist has their favorite art supplies, but one thing they all agree on is that having the right tools is key to making stellar art. That's one of the reasons our founders started this company. They believed it was their job to put those tools into the hands of artists of all ages and skill levels. To help you discover the tools you need to take your art up a notch, we've compiled this list of our most popular—what we believe are must-have—products. We call these our Arteza Stella products because they're our all-stars! Each one has proven to be a winner for artists of all levels and here they'll tell you in their own words why. So, if you're ready to reach for the stars and take your art to the next level, read on!
Arteza's All-Star List
EverBlend Markers
There's a new version of our tried and true EverBlend Markers—the EverBlend Ultra Markers. Professionals and novices alike now have 400 colours to choose from, all organized according to the colour wheel and in thematic sets. We still offer some colours from the old sets, but these have been reformulated to be more vibrant and blendable. You'll enjoy using specialized sets with various themes and tones, including tropical, ocean, fashion, portrait, manga, and more.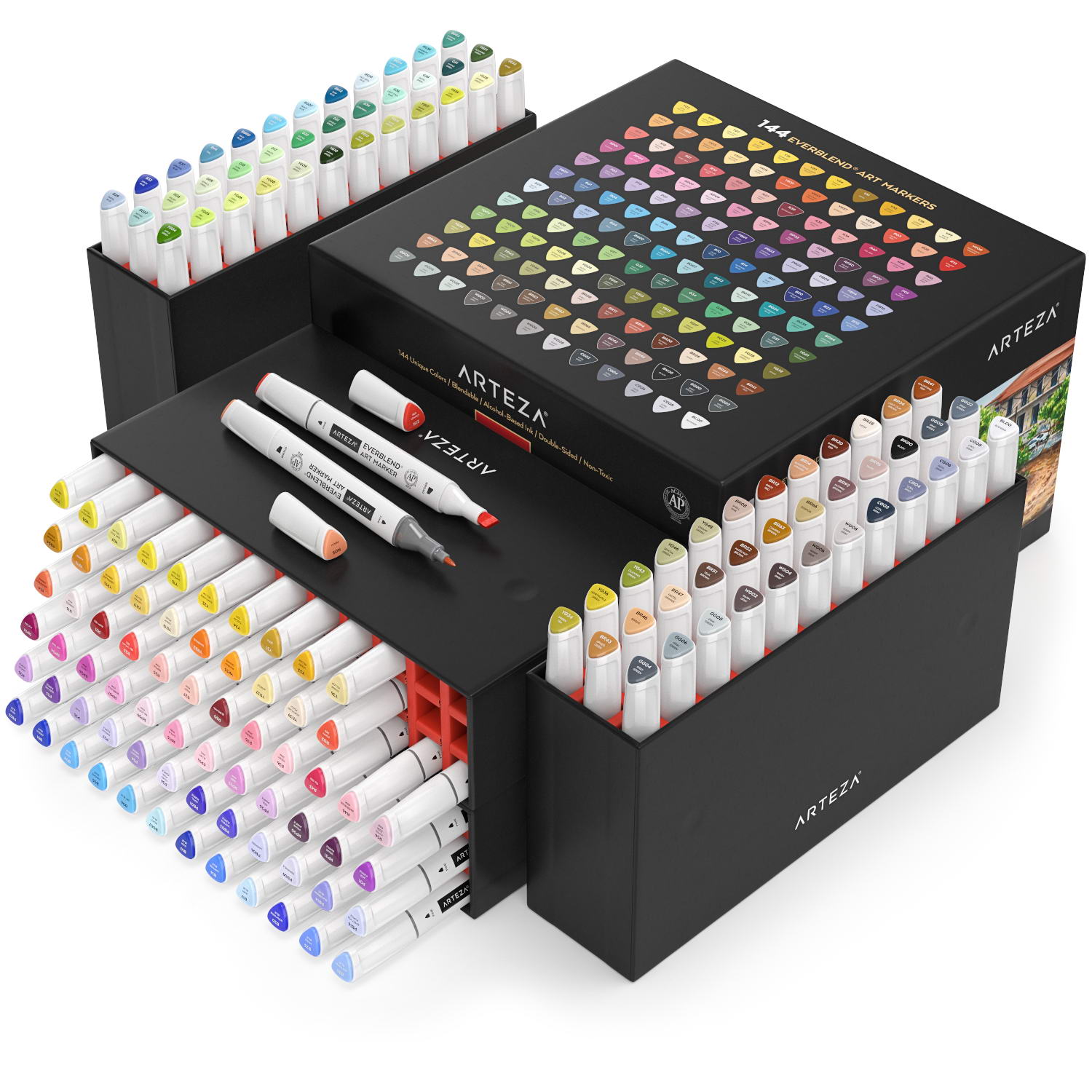 These markers are great! Lots of different ways you can use them!
–Hailey S. 
Professional Drawing Set
To achieve all the subtleties of a realistic drawing, professional artists use drawing pencil sets with a wide range of lead hardness. Now, you can have the same set used by the pros with our professional drawing set.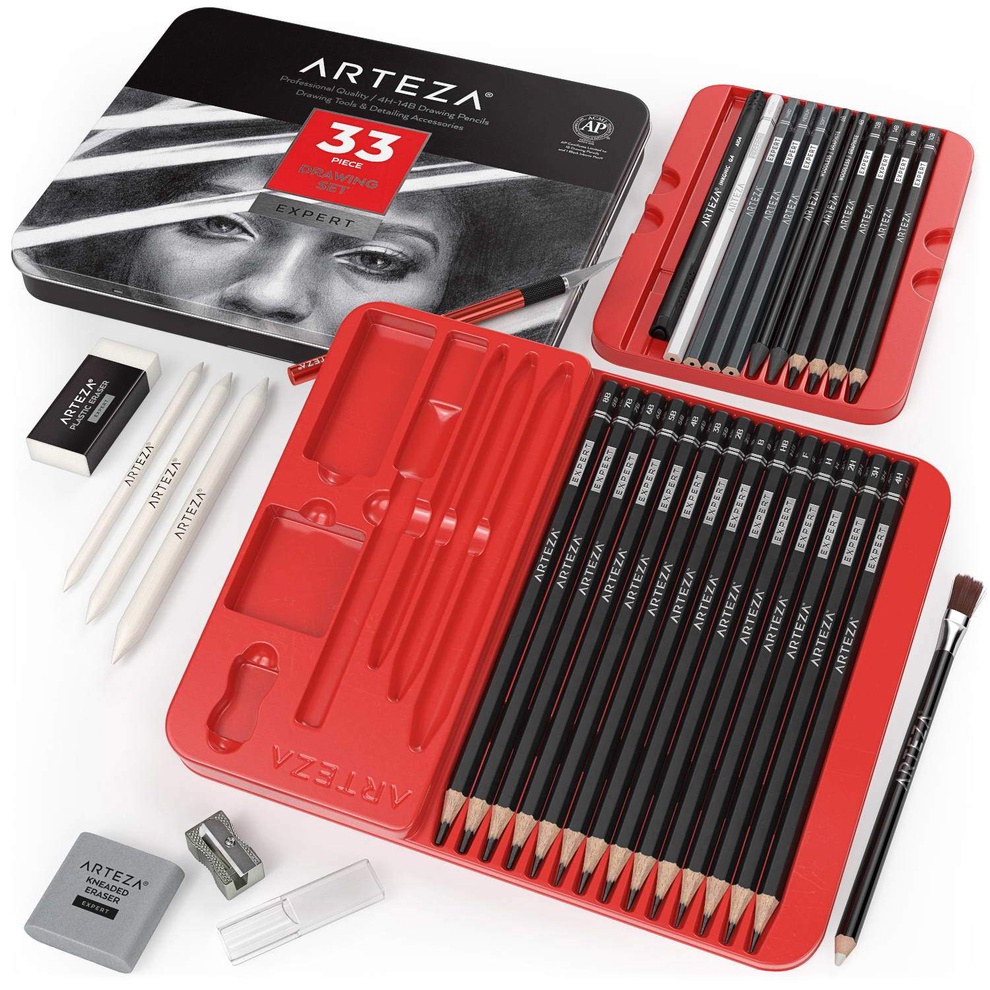 Loved this set! Has a perfect selection of everything you need for sketching or drawing, and the quality is amazing, as always.
–Madison B.
Mixed Media Pad
Mixed media artwork is becoming more and more popular. These unique pieces combine several supplies including paint, markers, graphite, or collage, so it's important to have a paper that's strong enough to withstand all the elements an artist wishes to include. Our mixed media pads are designed as a durable surface that won't buckle, warp, or tear.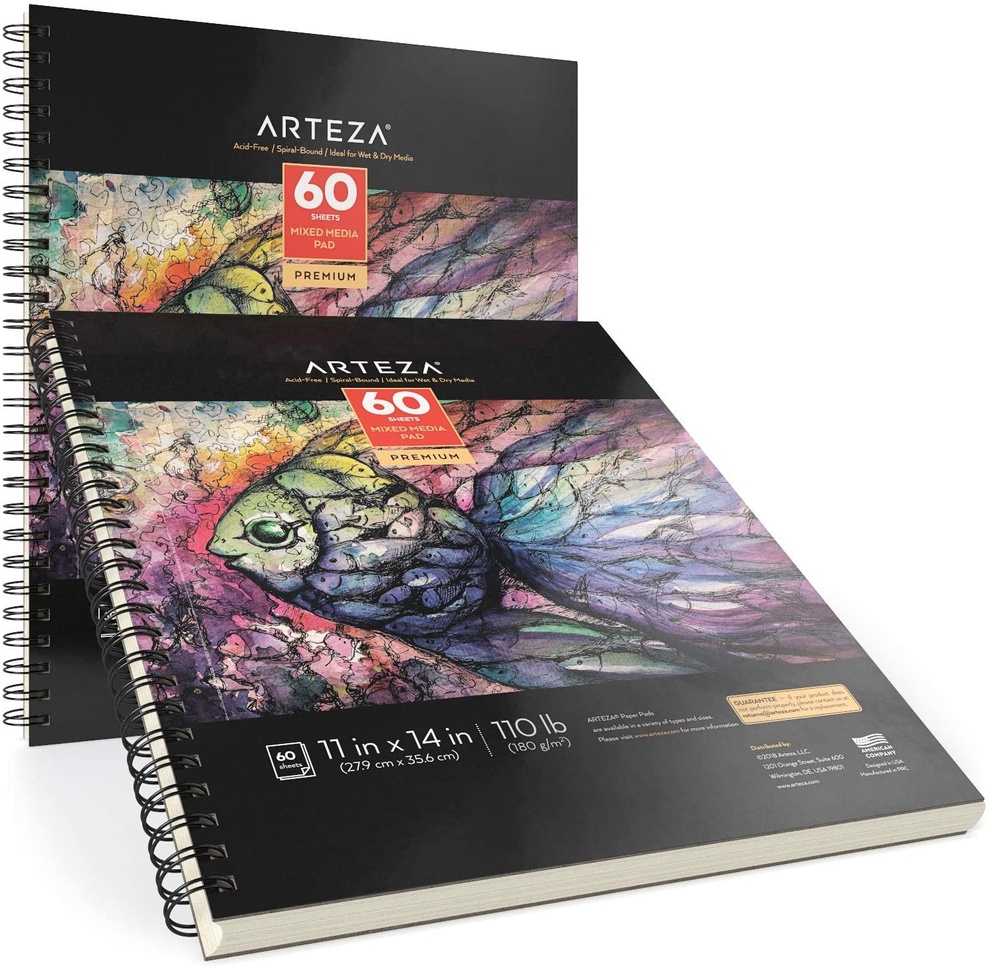 Nice paper with a stable body. I've been testing all my media forms on this paper, they all stack and overlay nicely with stable results.
–Edmond T.
Stretched Canvas Premium
When it comes to painting, having a tightly stretched and level canvas is key. Our 100% cotton canvases are hand-stretched over a 3/4" profile that can be hung with or without a frame. These are professional-grade canvases, pre-primed with three coats of animal-friendly, acid-free titanium acrylic gesso. They are built to last and preserve the vibrancy of your artwork for years to come.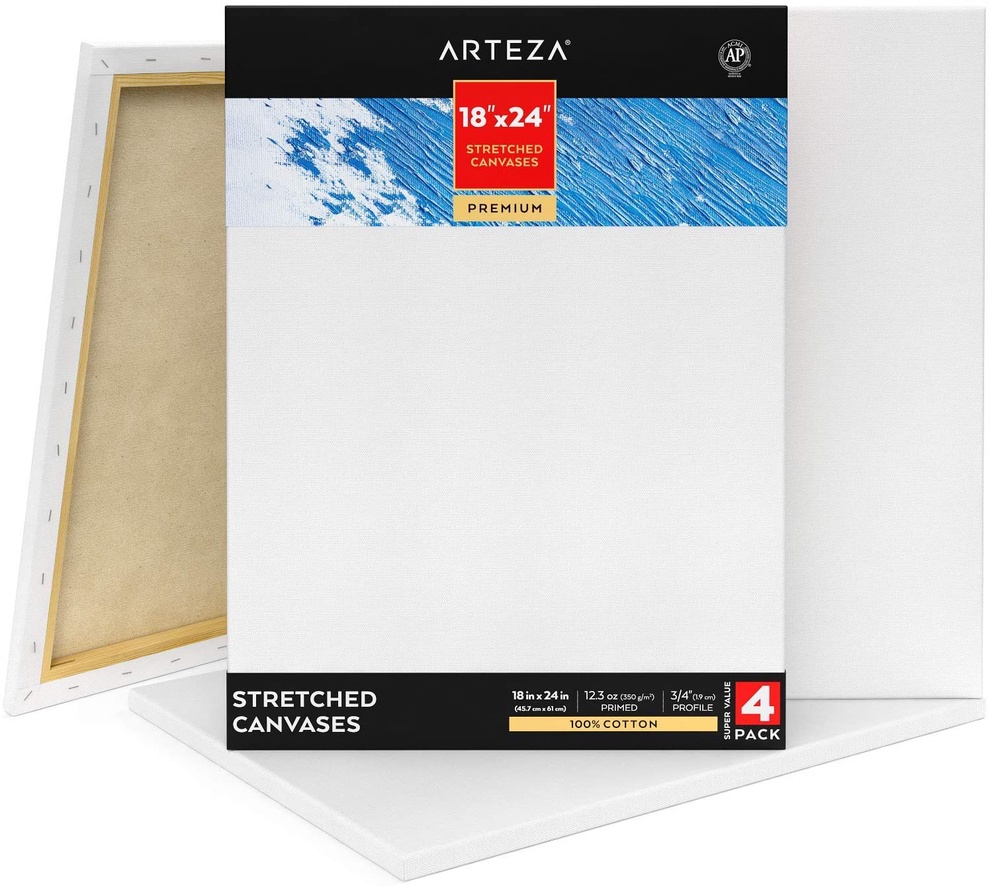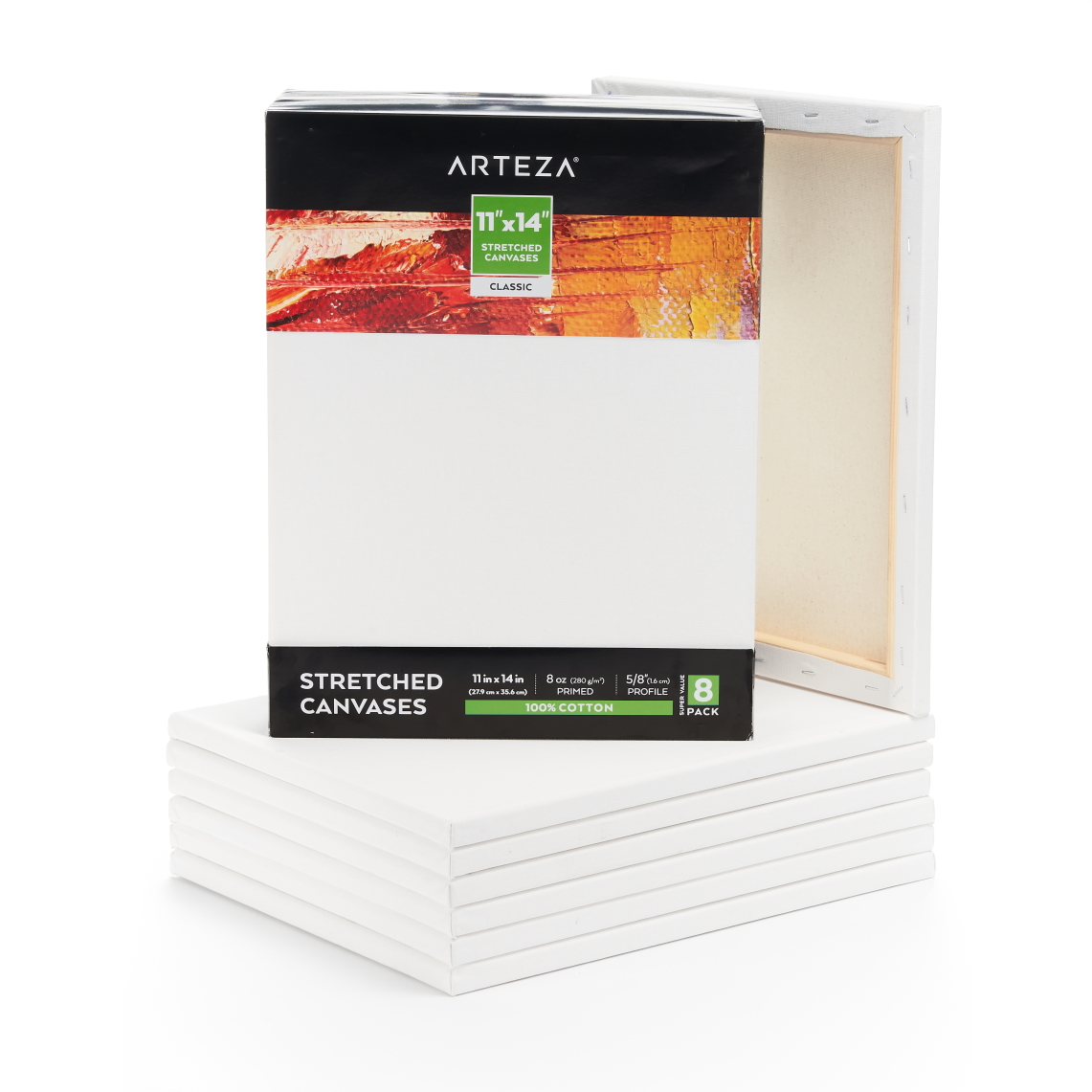 Excellent texture for what I was painting. The paint moved smoothly and filled in all the areas beautifully. Very nice canvas.
–Anthony P.
It's perfect for smaller projects. The canvas is tightly stretched and holds up.
Great quality and excellent price.
–Gaylenn C.
Wood Panels
More and more artists and crafters are turning to wood panels for their work. They are an incredibly solid and strong surface that can be used primed or unprimed. To support this popular art trend, we offer birchwood panels in a strong pine cradle that provides you with a sturdy surface for working on and displaying your pieces.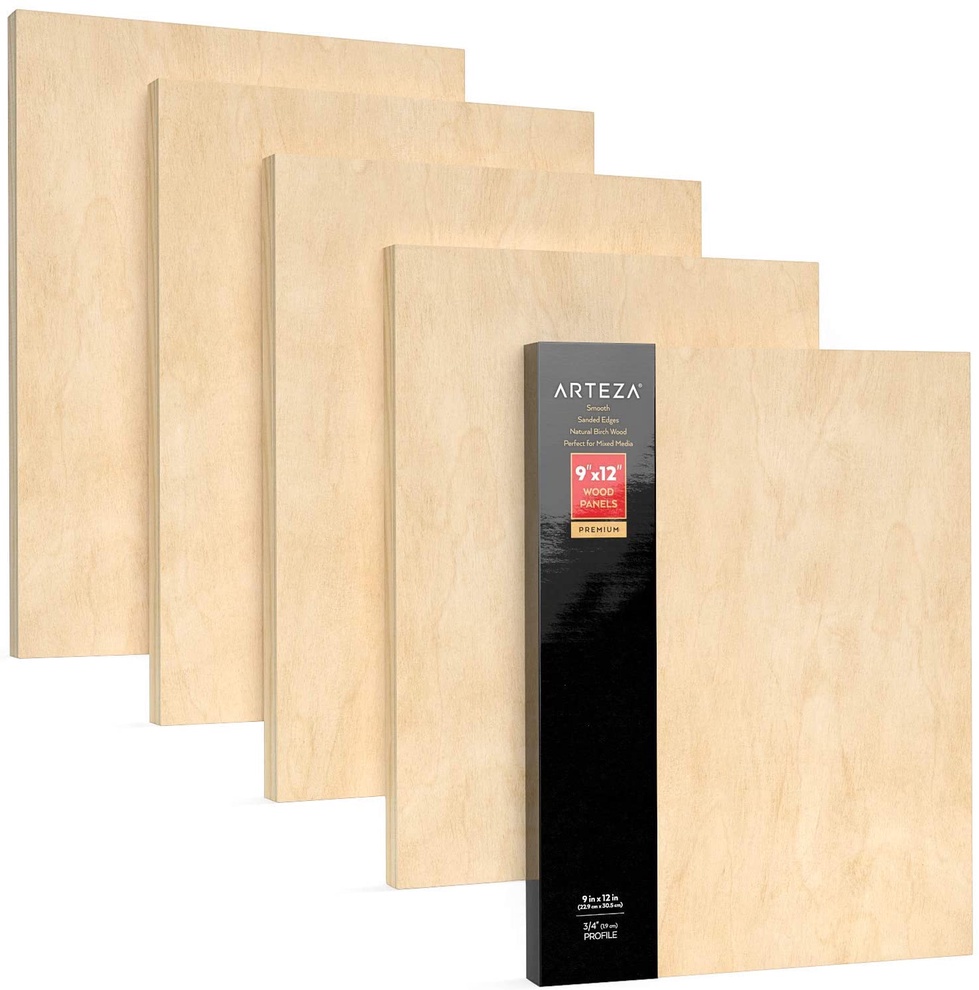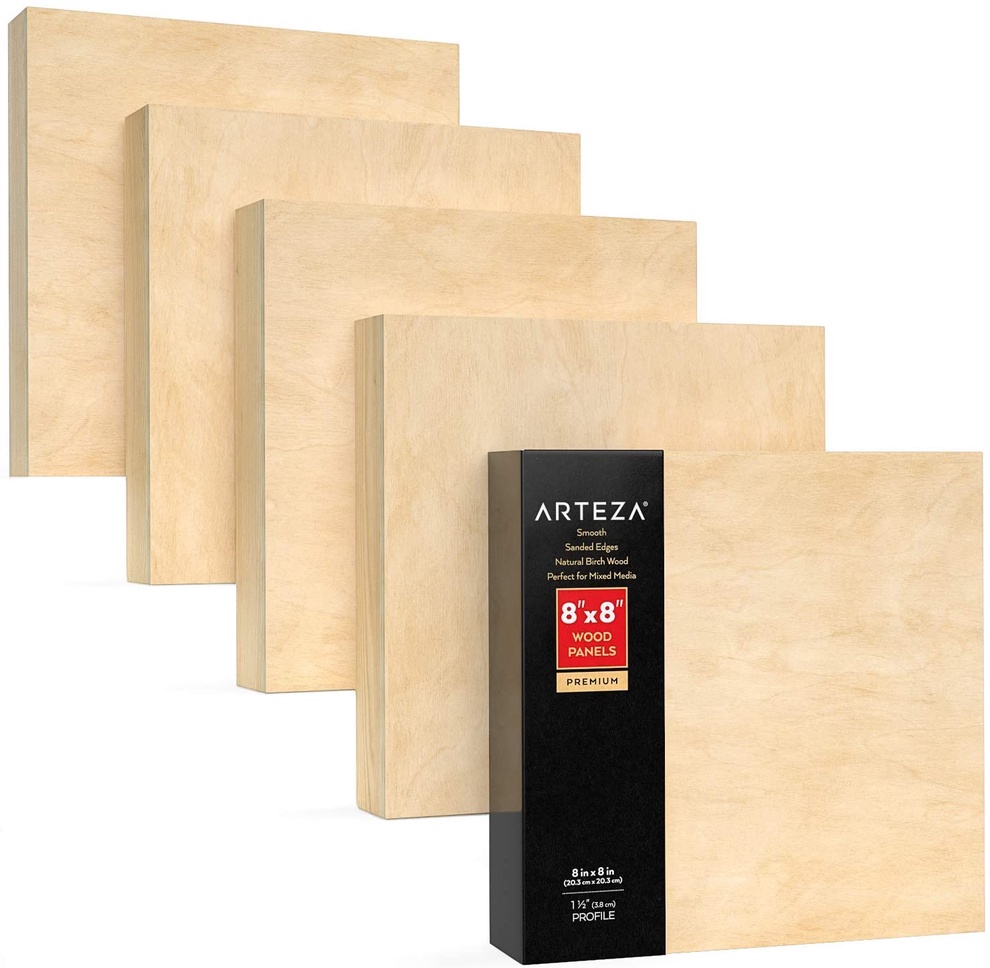 They're sanded smooth and ready to prep and use. They're well-made and right on the square as they should be.
–Kimberly B.
Good quality. Edges are cleanly squared and the front is sanded well.
–Sue M.
Pouring Acrylic Paint
Poured-paint art is fast becoming the trend in artmaking. This exciting medium allows artists to create interesting shapes and one-of-a-kind designs by swirling the paint to blend and mix colours. Using our paint developed especially for pouring, it's possible to achieve smooth results with ease.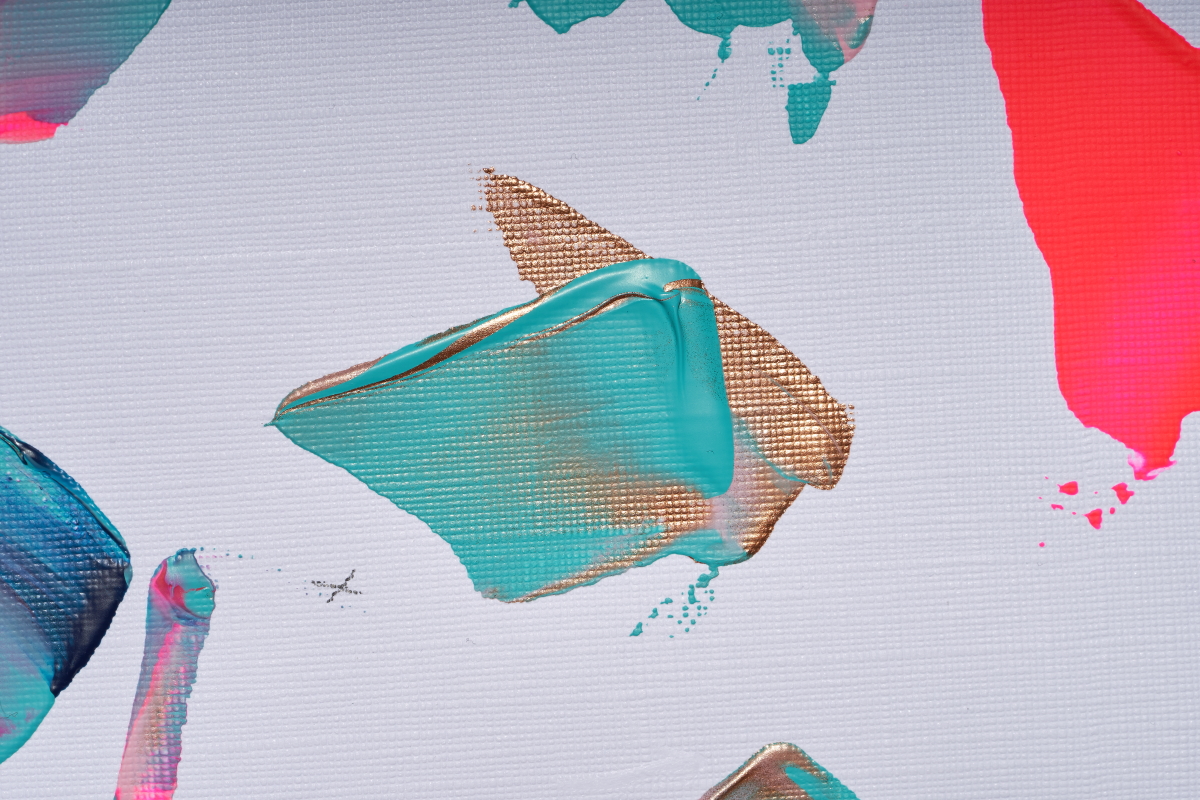 The colours are so vibrant, not only on a fresh wet pour but they dry gorgeously as well. Pouring the paint flows beautifully when I add a bit of movement to my canvas and the viscosity is so satisfying. Lastly, I love that the paints are premixed and ready to pour!
–Sydney S.
Arteza Glitter
Glitter has become a favored art supply for children and adults alike. Today,  artists, DIYers, and crafters are using glitter on everything from clothing to home goods to decor items. That's why we've made it our goal to offer glitter in as many colours as we can. Our premium glitter is safe for all ages and has a dual pouring lid that allows you to control where the glitter goes and how much glitter you use.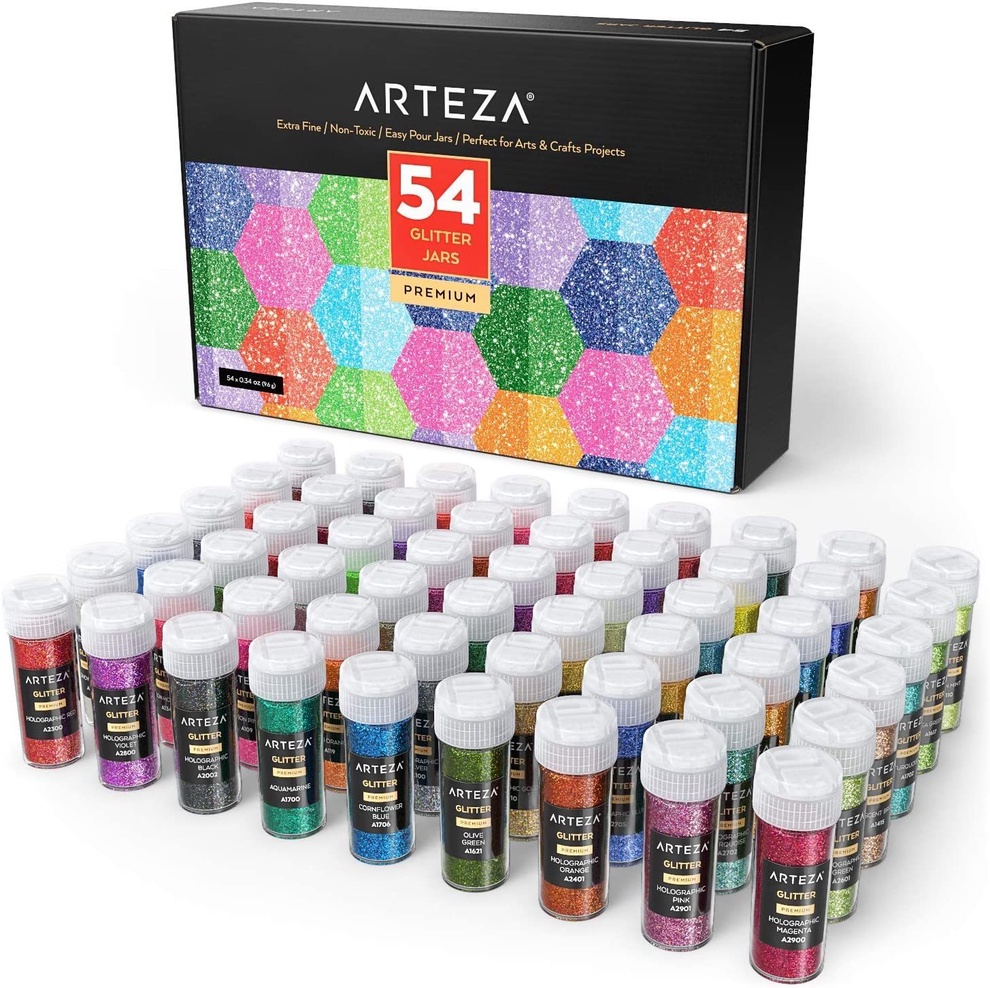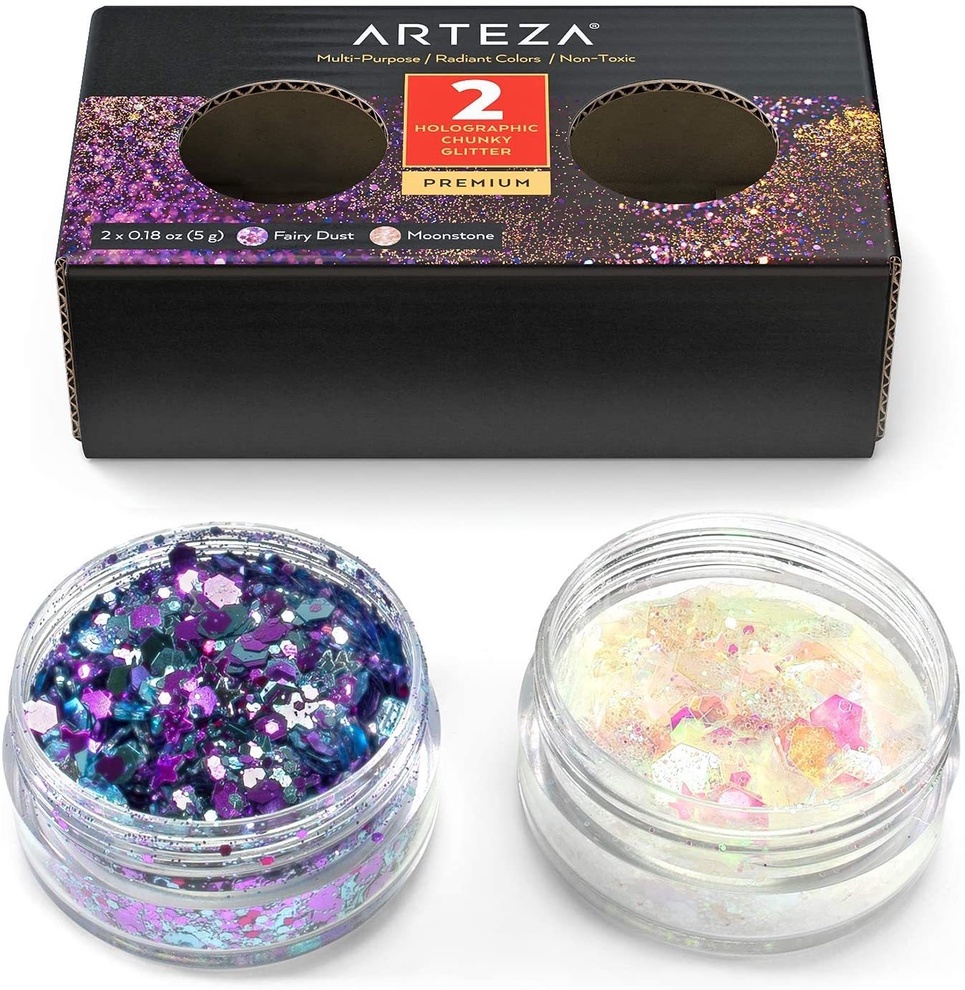 I fell in love with glitter after ordering this, the glow in the dark glitter is amazing. Everything about this package is amazing and it helps me stay organized.
–Liz
Perfect! They are a great size to handle. Not too small which prevents waste. They look great!
–Nikki S.
There you go; you heard it here first—these are the must-have supplies you need to take you to the next level. Part of your artistic journey is to constantly expand on your knowledge and skills and there's no better way to do that than to try new tools. You never know what new technique is right around the corner that will improve your art and having the right tool is an essential part of that. We'd love to hear what you think, so please leave a comment in the section below.
After reading this blog post are you motivated to create some art? Make sure to shop the suggested set below for your next creation
Want More Content Like This?
Subscribe & have it sent right to your inbox.