A Beginner's Guide to Urban Sketching
Table of Contents:
Give Urban Sketching a Try
As a professional illustrator, sketching is an important part of my creative process. Over the years, I've become more and more passionate about having a daily sketching practice and I'm excited to share one of my favourite sketching activities—urban sketching! Urban sketching has gotten to be quite popular. It allows artists to capture their surroundings and share where they live and work with others. In this article, I'll tell you why I love it so much and teach you what it takes to start your own urban sketching practice. 
What Is Urban Sketching?
City sketches are a wonderful way to learn more about the city you live in or travel to. Plus, you can improve your composition skills and use different tools while having a great time!
One of the key skills you'll use is directly drawing from life and capturing the urban space around you. You can draw whenever you're alone, such as when you're sitting in a cafe or when you're waiting for a bus, train or ride. Being alone allows you to focus on your plein air drawings. 
You can also draw with a group of like-minded people. There is a whole global community of urban sketchers that you can find here: www.urbansketchers.org. This non-profit organization aims to engage and encourage people to create full-scale sketches. Groups are usually gathered under the guidance of an experienced artist. Everyone has their own reasons for sketching, but in general, the main goal is to depict the life of the city and urban space. Today, they include urban sketching groups in more than 40 cities. Check it out, there's probably a group in a city near you that you can join to start sketching!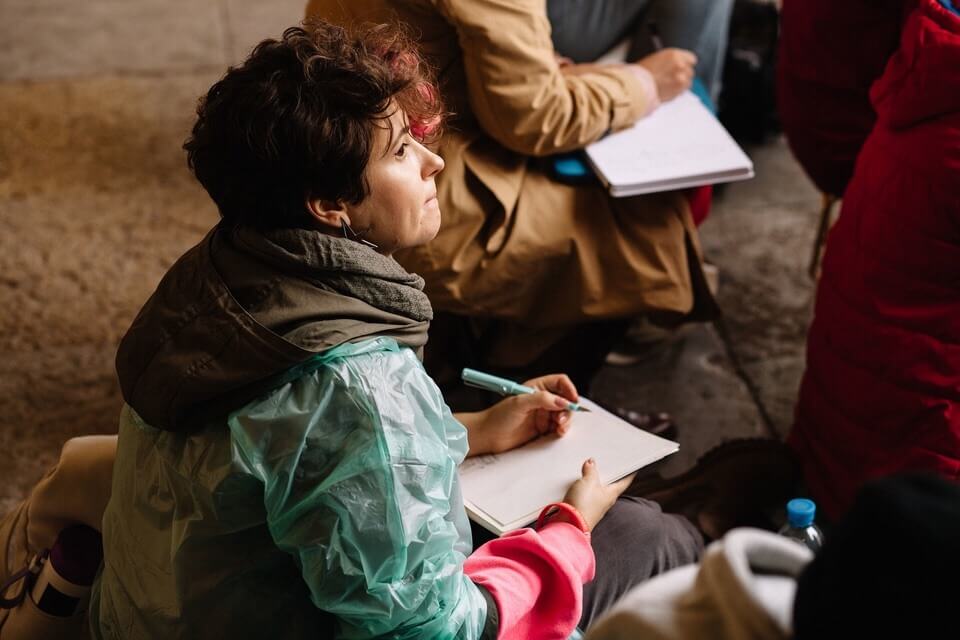 What You Need to Get Started
The first thing you need is a sketchbook. It's much more convenient to draw on the street with a sketchbook—your sheets won't blow away if it's windy and it's also comfortable to use. It's the best way to guarantee that all your work stays safe and in one place.
If you are just starting to sketch, I recommend not using a large or very expensive sketchbook; otherwise, you may become intimidated. Start with a comfortable size that you can freely carry with you. Usually, an A5 sketchbook is a good size to start with.
These are good sketchbooks I recommend to my students:
As for the drawing tools, I suggest you experiment until you find one you like the best.
You can start with liners or pens to get yourself accustomed to creating precise lines. Sketching outdoors means you'll be working with unpredictable conditions, so time is incredibly valuable. Try to learn how to draw on-the-go. Don't be afraid to make mistakes. The main thing is to get yourself comfortable with drawing what you want the first time around. Drawing with pencils allows you to erase, fix mistakes and redraw areas as many times as you want.
I'm deeply in love with liners. That's why many of my sketches are drawn using them. Therefore, I strongly recommend the following:
Once you have a sketchbook and drawing tools, it's important to make yourself comfortable as well. Be sure to bring a bottle of water, a sun hat or a raincoat. You can also grab some snacks. Believe me, when you get hungry, you'll forget all about creating art! Artists shouldn't draw while hungry! You can also grab a folding stool or a cushion so you can sit comfortably anywhere.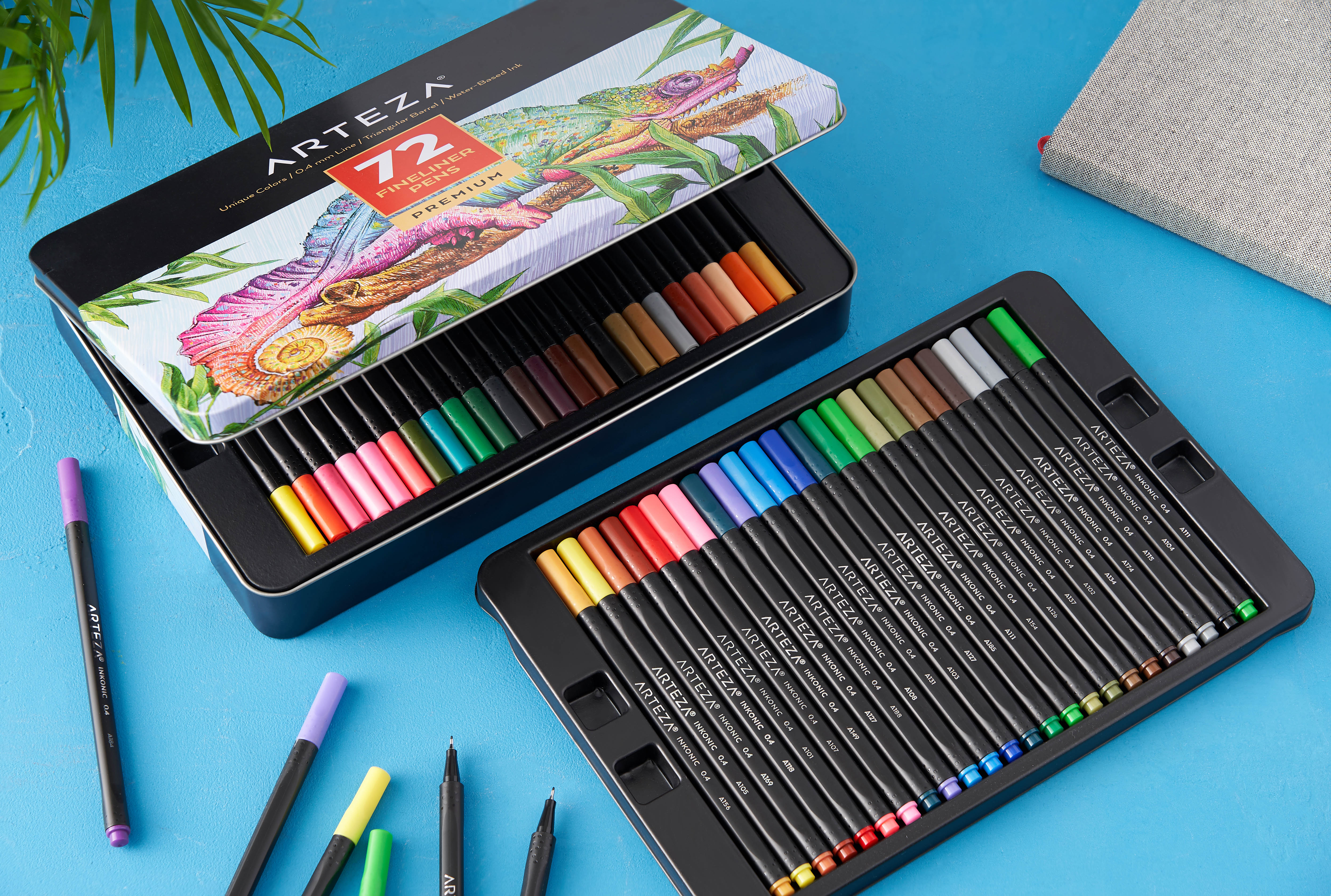 What to Sketch
As the name implies, urban sketching is designed to capture the life of the city and the urban environment. For many people, the first thing that comes to mind is architecture. In addition to buildings and architecture, you can draw anything that catches your eye—people, small shops or fragments of space, transportation and monuments, parks and museum displays—all of this can become a source of inspiration. The subjects for sketching are unlimited! Draw what is most interesting to you!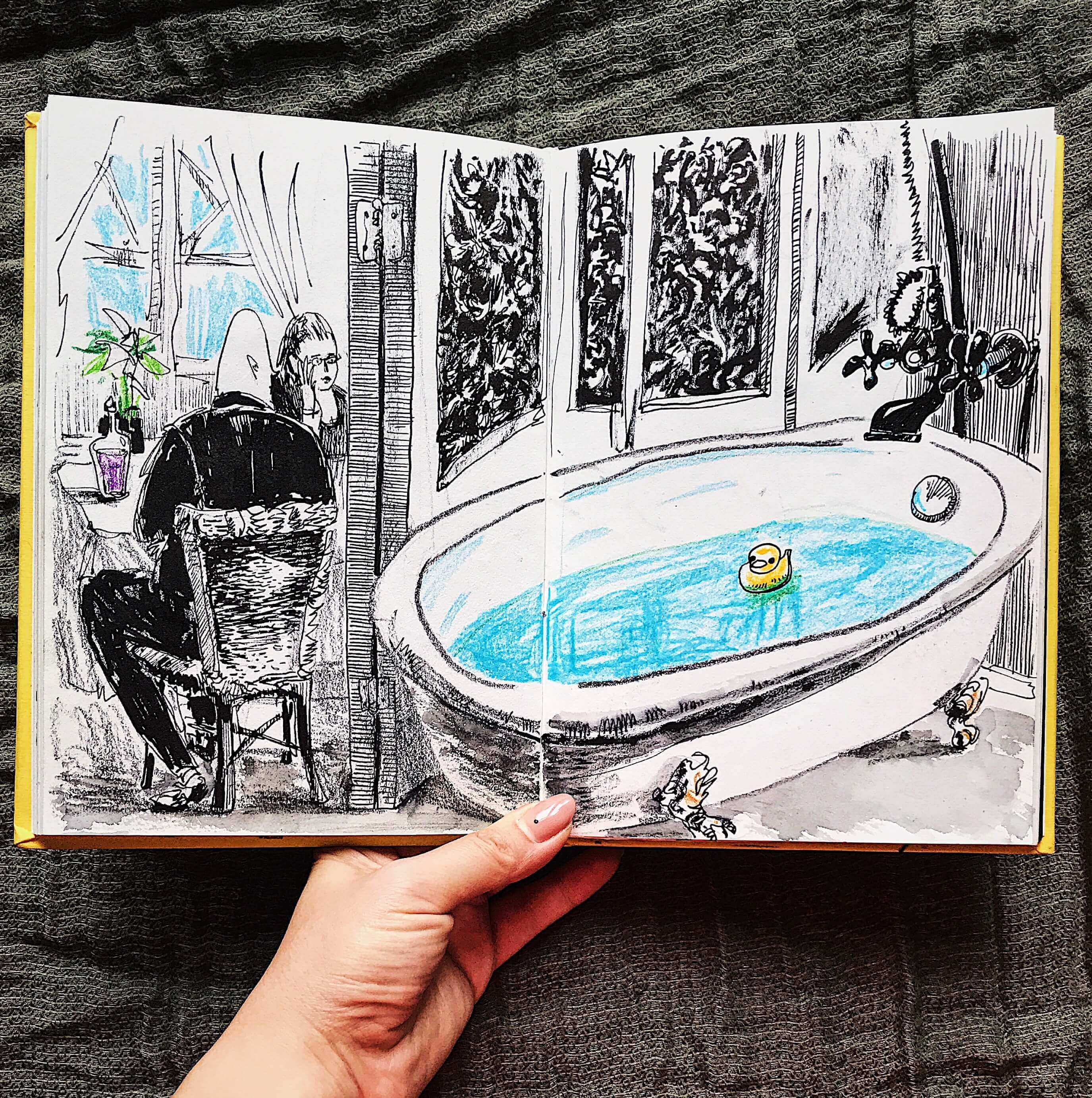 The Importance of a Sketchbook
You might be wondering, why is it so important to keep a sketchbook? I have found throughout my experience that these are the reasons it's important to use a sketchbook every day:
You are constantly creating. Your brain is always ready to transfer your ideas to paper. Don't waste time thinking about "How do I do this?" Simply transfer all your ideas to your sketchbook.
You can study different materials and techniques to use in the future, such as sketching with a pencil or pen, using watercolours or coloured pencils, markers or liners. Your sketchbook is the perfect place for experimentation!
The advantage of a sketchbook is that it allows you to always have something to draw on and you can draw from anywhere—at home, on the road, during work breaks or in a cafe.
It's a great place to try something new! There are so many techniques and styles that you haven't tried yet. This is your sketchbook and you make the rules!
For me, I use all of these tactics to keep my sketchbook filled with art. With the help of my sketches, I can study the world around me, depict what I see and improve my skills as an artist, which affects my illustrative work.
Remember, your sketchbook is not a canvas for exhibition. This is a place where you study, learn about the world and express yourself. Mistakes are normal! You can always go back over the page with a collage or draw something over it.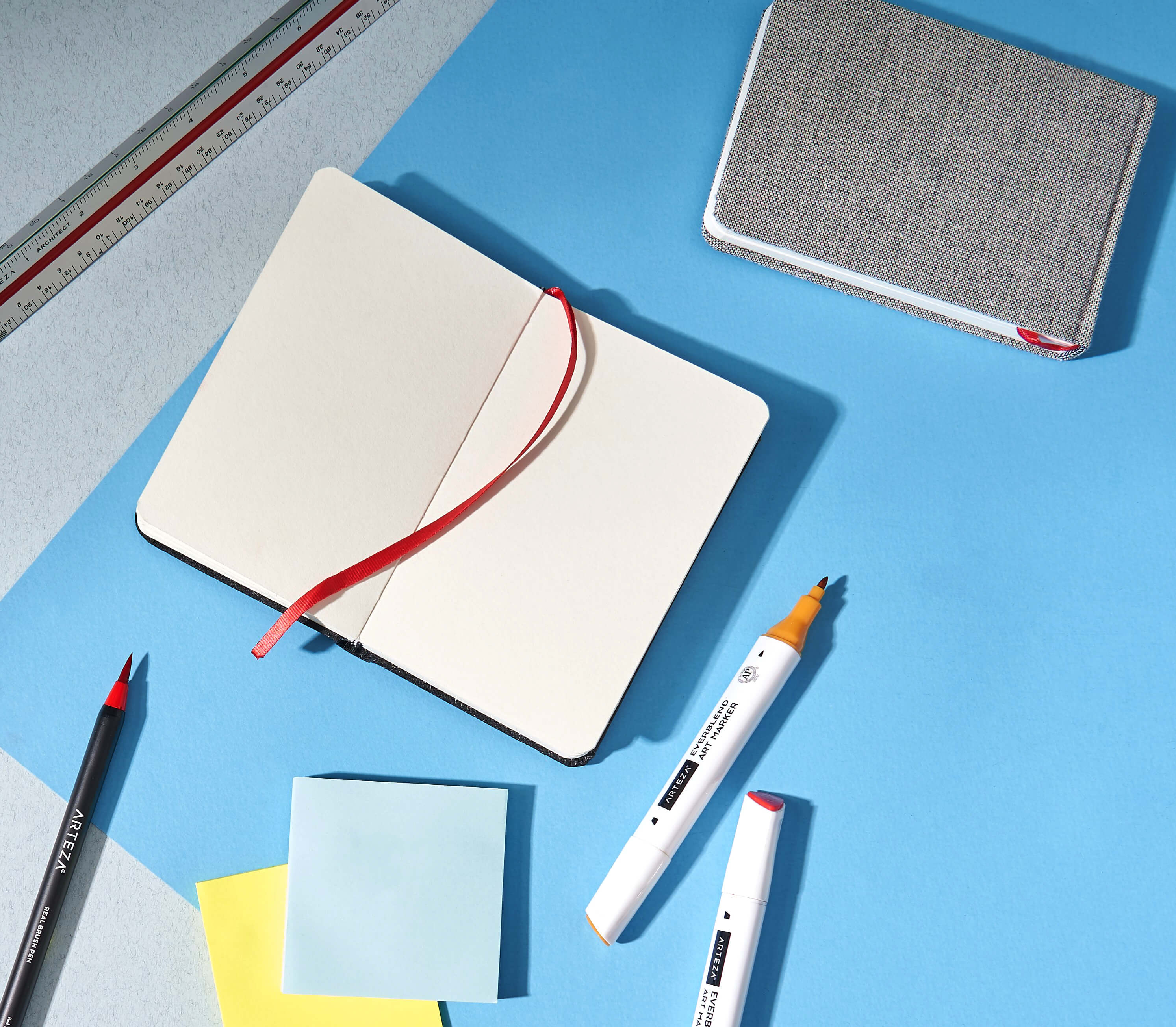 What Preparation Do You Need?
If you're worried about whether you can start without preparation or special education, my answer is yes! The sooner you start drawing from life, the more experience you'll have. Explore the space around you and the sketch artists that inspire you. Draw for fun! Lack of education is no reason to doubt yourself. Of course, I want every sketch to be a masterpiece. I think this is a familiar feeling for a majority of people. However, the bottom line is that you do it for yourself. Don't worry! You'll get masterpieces sooner or later!
When you draw every day, your brain starts working in a different way. My students can confirm this. Your hand gets stronger and your view of the world changes. You begin to notice interesting moments and look at familiar things in a new way. Try it and see for yourself!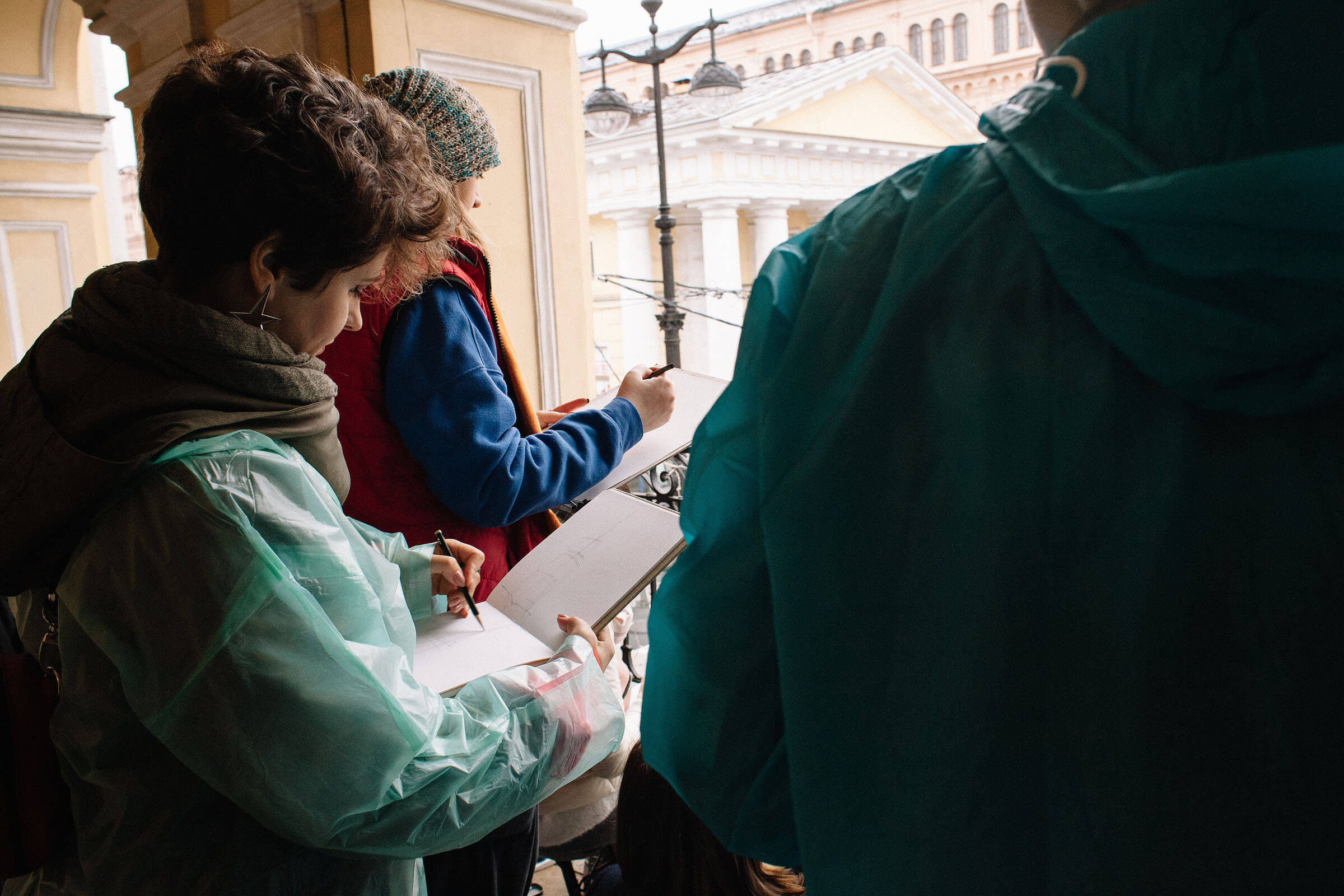 Ways to Use Your Sketchbook
There's no right way to use your sketchbook. If you feel the need for daily drawing, the need for creativity, you should ask yourself, "What is interesting and important to me? What do I love?" The answer will lead to the direction you want to take. Here are some possible directions for your sketchbook:
1. A Travel Diary
When you visit somewhere new, a photograph can't always fully capture what you're seeing. With a sketch, you can select the angle, material, what you'd like to emphasize and how you'd like to convey it. However, it's worth practicing your techniques before your trip.
2. Instagram Posts & Stories
If you're like most people today, you have an Instagram account. Sketches are a great opportunity to enrich your page and add liveliness to your posts and stories. It's a great way to follow other sketchers, make new friends and participate in challenges.
3. Record Your Life & Feelings
Every day you see so much beauty around you. Keeping a sketch journal allows you to record what you notice—special moments, natural phenomena, people or things in your home that are dear to your heart. If you want to express yourself but don't know how, then start sketching!
4. Boost Your Quick-Sketching Skills
Sketching from real life requires you to sketch fast. People change positions frequently, cars pass by and the weather can suddenly change, so it's important to learn to do quick sketches. The more you practice the better you'll get at it, which will come in handy if you're a game or graphic designer or an illustrator like me.  
There are so many reasons to make sketching a part of your daily routine. Drawing in the city gives you practice at so many art fundamentals, such as perspective, value, scale and figure drawing, that will enhance the rest of your art. It's also a great way to keep track of ideas for future projects. Many artists use their sketchbooks as a way to determine how they will depict a subject on larger surfaces. I truly believe that a sketchbook and pen are my most valuable art tools!
I hope this article has inspired you to start urban sketching. I'd love to hear how it's going, so leave me your comments and happy sketching!
Want More Content Like This?
Subscribe & have it sent right to your inbox.